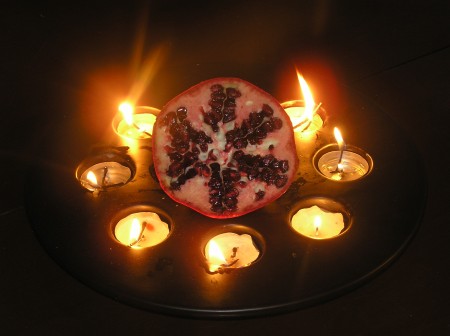 This molten skin
This slow smouldering from within
It starts with an itch
The biting of a small ant
Barely perceived by tender flesh
Its' shiny black mandibles stuck in my pores
Deep within me something stirs
A single bubble comes to the surface & my epidermis shimmers still
Something rises against my will
I sweat and my mouth runs dry on the river of desire
I am like a struck match the moment before it catches fire
I cannot BARE TO THINK OF ANYTHING ELSE
I AM ALL CONSUMED BY THE FIRES OF MY IMAGINATION
I am like primitive childhood art
All red & yellows & splashed oranges
Throbbing, Burning colours pulsing through my heart
I am Krakatoa
I am Mt Vesuvius
& I feel like I have copulated with the night & given birth to fire & light
like the gods of ancient have chosen me to fuck
& been left exhilarated by my touch
burned bright by my humanity
illuminated
***********************************
When I was penning this poem
I wanted people to get an idea of what it feels like when I write.
It's like I'm tapped into something primal;
connected to the thread of humanity that entwines us all.
I wanted to convey the urgency of it, the breathlessness, the need
I wanted to give a sense of the overwhelming sensuality of it all.
Poetry for me can be best described as a burning orgasm of the brain.   
A delicious manipulation of the cerebrum.
Like sex with an angel on a runaway equine.
Dangerous. Out of control.
Sublime